This article will show you how to access the console of your game server.
STEP 1
Login to the game panel and click "Manage" on the server you'd like to access the console for.
STEP 2
By that point the first default page would be the console page so you should be all good to go from there.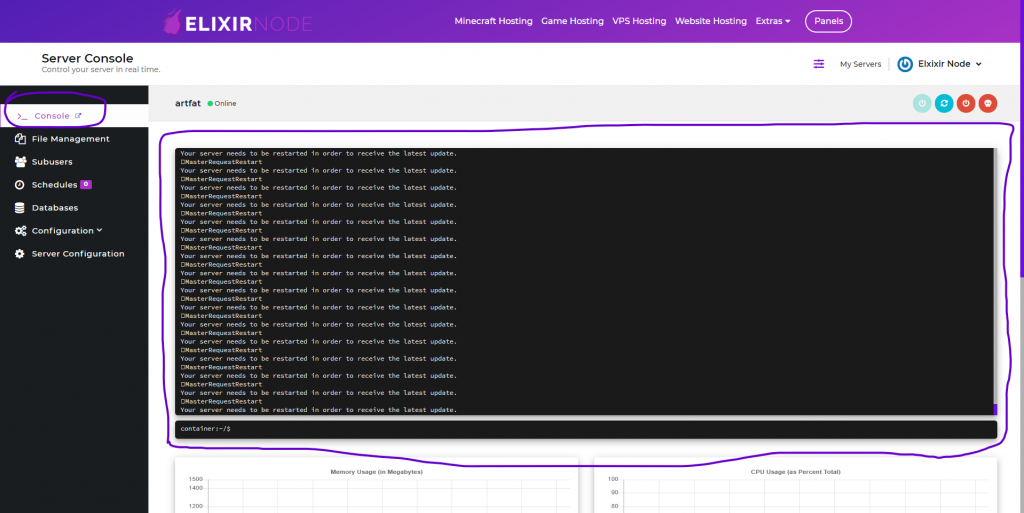 In addition you may also click on the icon next to the "console" button on the left to open up the console by itself!
If you need any further help or have any questions feel free to contact us.
Was this article helpful?