This article will show you how to enable two factor authentication (2FA) on the Minecraft control panel where your Minecraft server hosting servers will be at!
STEP 1
First, log in to the Minecraft control panel.
STEP 2
Navigate to and click the "Profile" tab near the top left of the window.
STEP 3
Select the "+ Enable Google Authenticator" button on the side of your profile page.
STEP 4
Use the Google Authenticator app, to scan the QR-Code. Alternatively, you can automatically enter the "Key" into the app.
STEP 5
Now enter the six digit Authenticator code the app gives you, into the "Google Authenticator Code" section.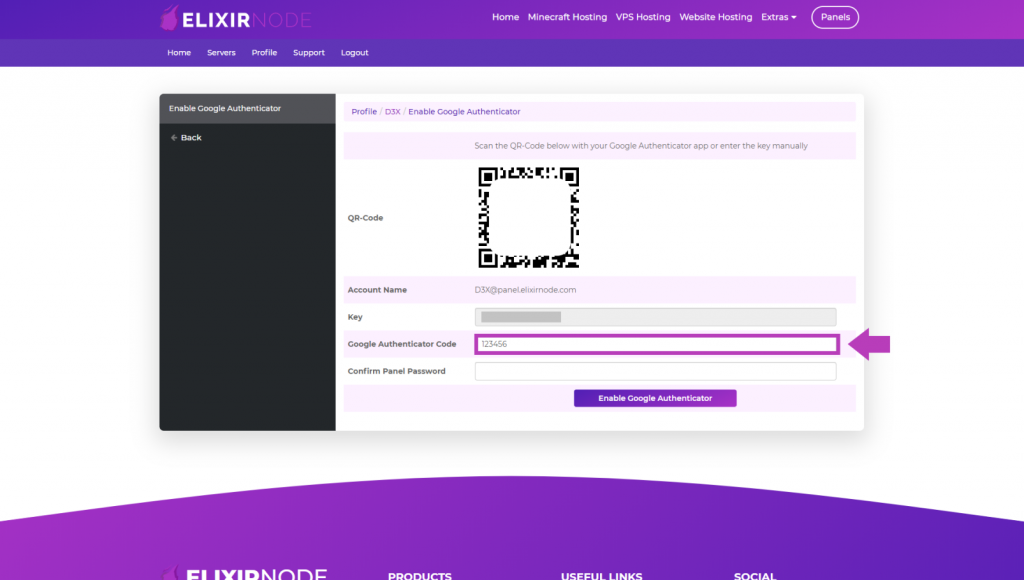 STEP 6
Finally, confirm your panel password in the "Confirm Panel Password" section and click "Enable Google Authenticator".
If you have any questions/concerns or need further help, contact us.
Was this article helpful?