In this article, we will show you how to generate a whitelist json for your Minecraft server through the whitelist creator tool, which will allow you to seamlessly add the usernames you want to whitelist then generate the whitelist json!
The whitelist creator tool is one of our tools on the Elixir tool realm!
Make sure you are using the best minecraft server hosting on the market to ensure that your server is in good hands as well!
STEP 1
Head to whitelist creator tool, add in the usernames you want to whitelist, one per line, under "Enter Player Names". Once done, click "Generate Whitelist".
STEP 2
Click "copy" button that appears to copy the json.
STEP 3
Simply paste what you have now copied into the whitelist.json file then click "Save Content" and restart your server!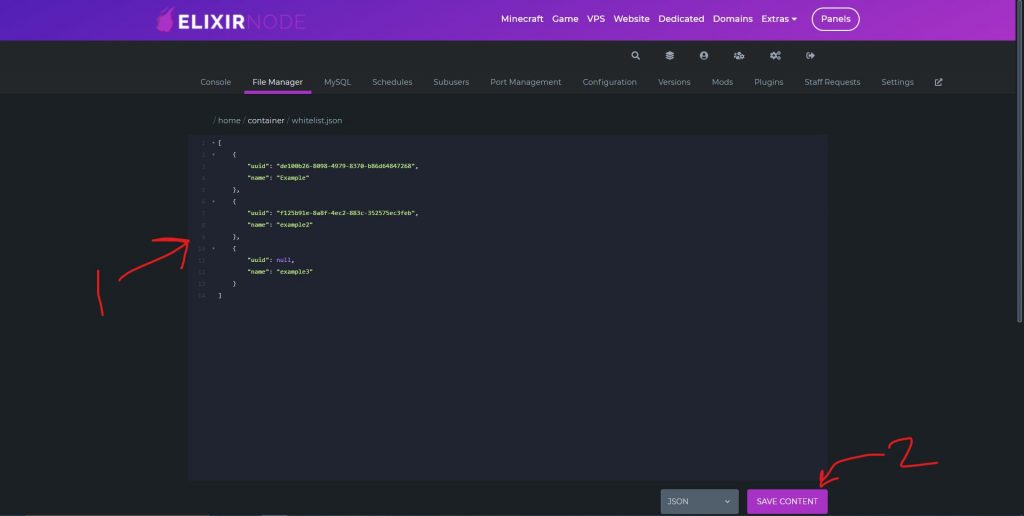 That's it:
– You can also create whitelist by enabling it in-game using "/whitelist on" and adding players to whitelist "/whitelist add" use "/whitelist" to learn more.
– You may also create whitelist using the console, simply remove "/" slash from the commands above and enter them into the console!
– Whitelist will only allow the players added to whitelist to join your server.
Let us know if you have any further questions/concerns, here.
Was this article helpful?